For you to have a wonderful experience in your stay enjoy the sea and the sun, it is necessary that the contract receives a special attention. Your season rental is already starting when you receive the contract and so we have a few items that should be paid more attention in reading.
Season Rental: Check your contract the following 5 important points:
Check out the date of entry and exit of your property of the season, as well as check-in and check-out time. Different schedules and outputs of the standard should be combined in advance with your broker.
Before entering the rented property, the total amounts of the daily contract, as well as the laundry and exit cleaning fee should be fully paid. See our table of cleaners and laundry for your property.
The following aspects are also in agreement involving values:
Value of the surety is the warranty required by the owner against eventualities occurring during the stay.
Additional check-in and check-out fees outside the company's office hours, worth R $50.00.
The number of occupants established in the contract shall be respected.  If the disfulfilment is identified, additional fee of the occupant or contractual termination shall be charged.
The condominium and neighbourhood law standards are cited in the contract and should be aware of the occupants to avoid fines and warnings, or even termination of contract.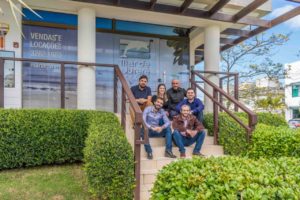 The address of the delivery of the keys of the properties is in contract and is in the street of algae, building Stela Mares 425, Room 07, Shop for rent in Jurerê Internacional Florianópolis-Santa Catarina.
Doing the verification of these main points of our contract will not have surprises by not understanding the above items.